---
*
Project
Client
Category
Media
---
a.
91.02.21, 93.08.12

Self-Initiated
Poster Design
Broadsheet Newsprint

Information
480.06 x 680.72mm
2020–2022


Posters including images from newspapers in the original order they occur in print. The central design motif is the minimization of the design decision making process and the overall removal of the self. I set the margins and the grid, chose an alignment for the images, then placed each image into the grid at their original scale. This concept started as a self portrait effort to document a deteriorating birthdate keepsake passed down from my parents.


---
b.
Selected Album Artwork
Various Clients
Album Artwork
LP / Digital Cover Art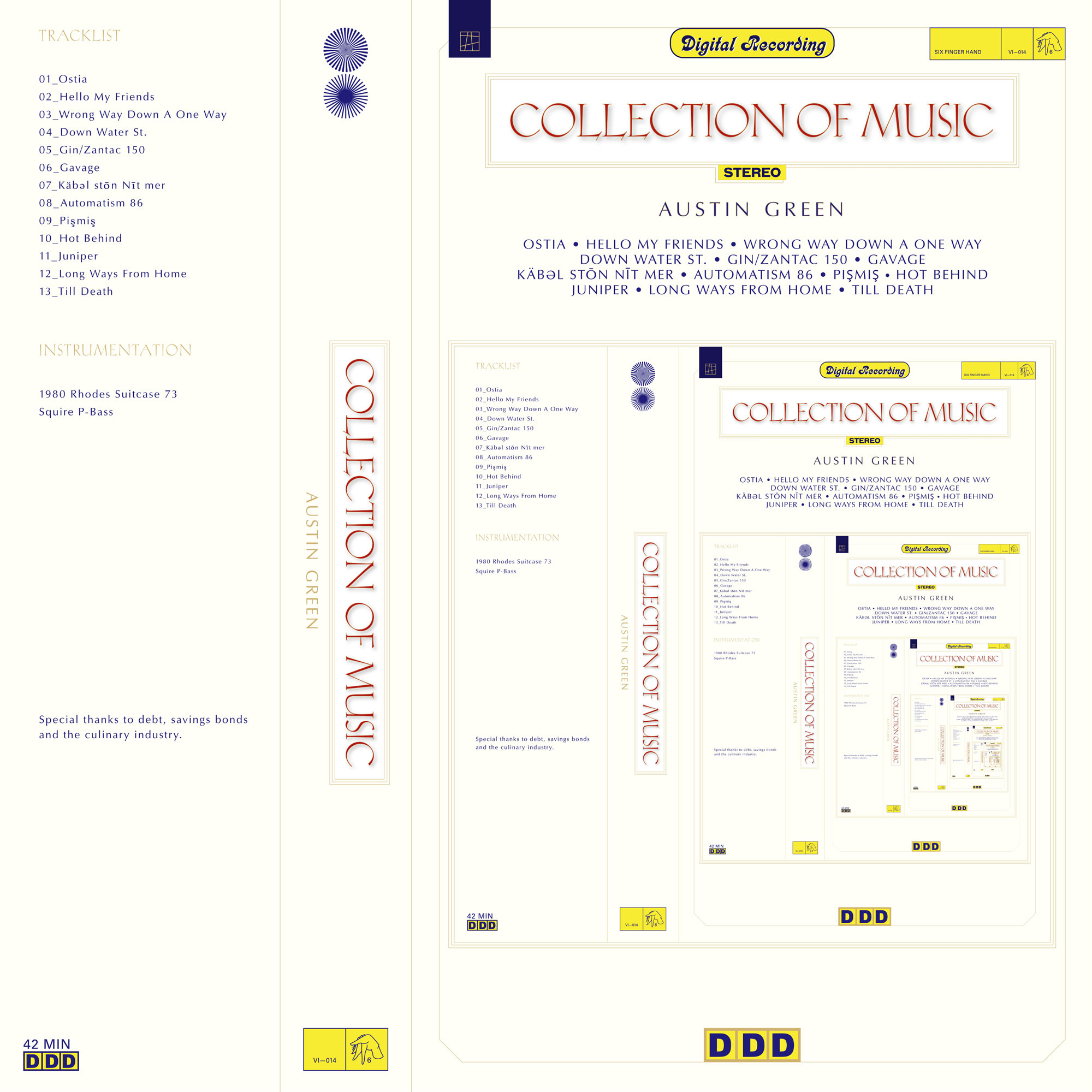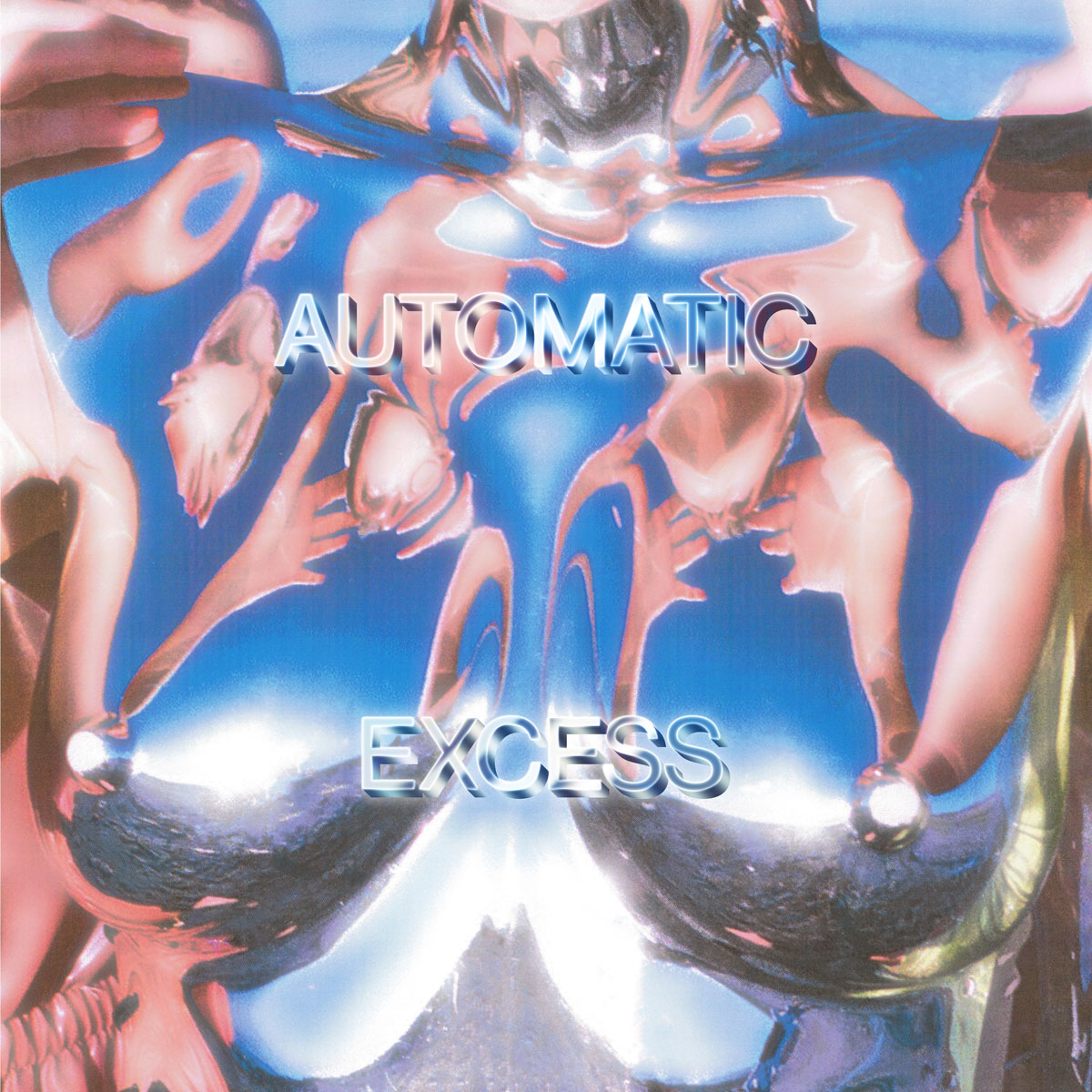 Information
304.8 x 304.8mm
2017-2022


Various album artwork designs. Clients include
Stones Throw Records, Roll Call Records, Minaret
Records, and Six Finger Hand.


---
c.
Selected Graphics

Former Merchandise
Apparel Graphics
Silkscreen / Heat Transfer

Information
2019–2022


Apparel Graphics for Former, an independently owned
and operated surf and skate brand.


---
d.
Stay
Ze Books
Art Direction
Hardbound Book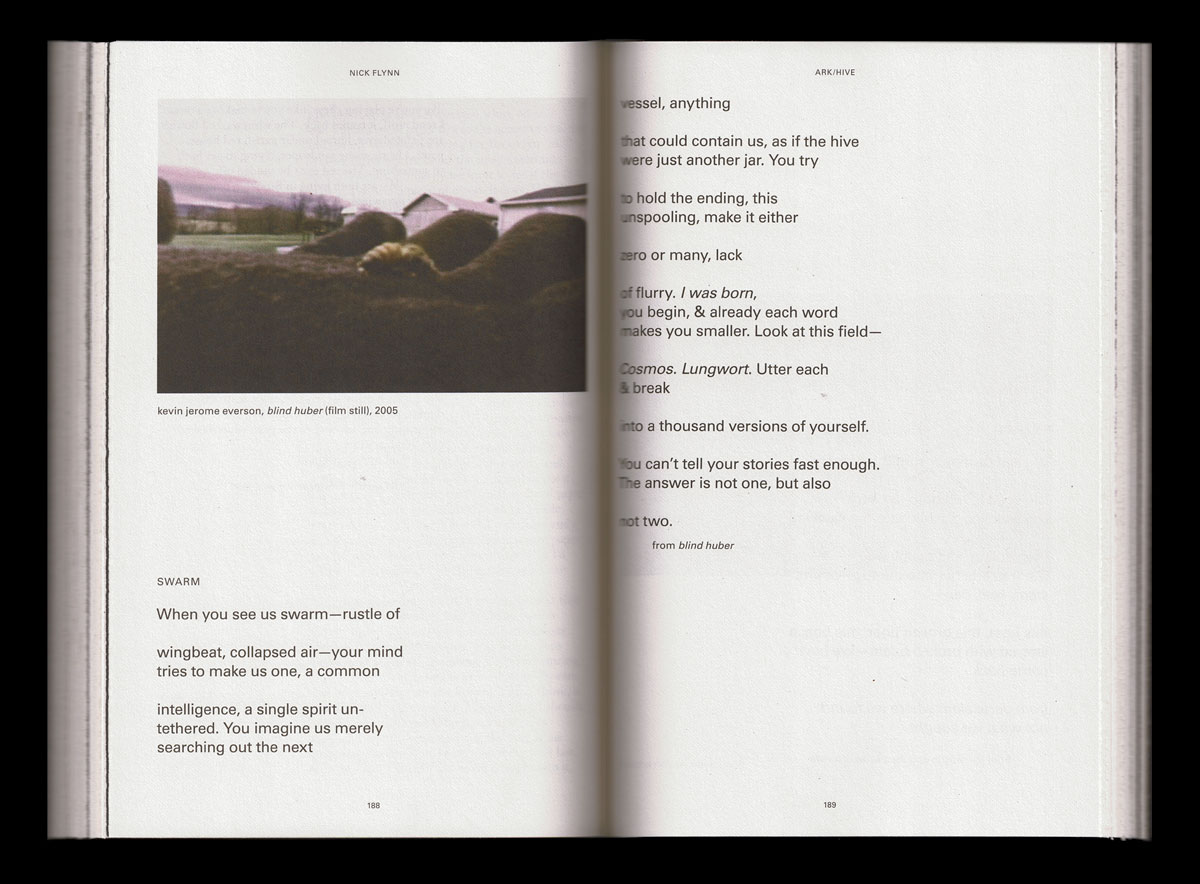 Information
152.4 x 228.6mm
2019


Art direction for Ze Books hardcover trade book series. Ze Books celebrates the work of artists and writers from the last 50 years. Intelligence for Dummies by Glenn O'Brien and Nick Flynn's Stay launched the book series in 2019. Various design typologies were explored in order to house a variety of content. Typeset in Janson and Univers.

Worked on during my stint at With Projects, Inc. Art direction in collaboration with Nick Reilly-McVittie under creative direction of Jiminie Ha. Final design implentation for the book series by With Projects, Inc.

Awards: TDC 66 Communication Design, Certificate of Typographic Excellence


---
e.
ASCII

Self-Initiated
Poster Design
Digital Laser Print

Information
406.4 x 508mm
2021


A series of self-initiated posters examining the digital technique of image making known as ASCII. ASCII uses repeated glyphs of varying density and spacing to reproduce the silhouette of an image. It is commonly found in code and forums where traditional imagery cannot be housed. It's limitation as lines of text adds to its austere beauty. Background images were scanned from a mid-century dog training handbook.


---